Leading products for your power bank sharing business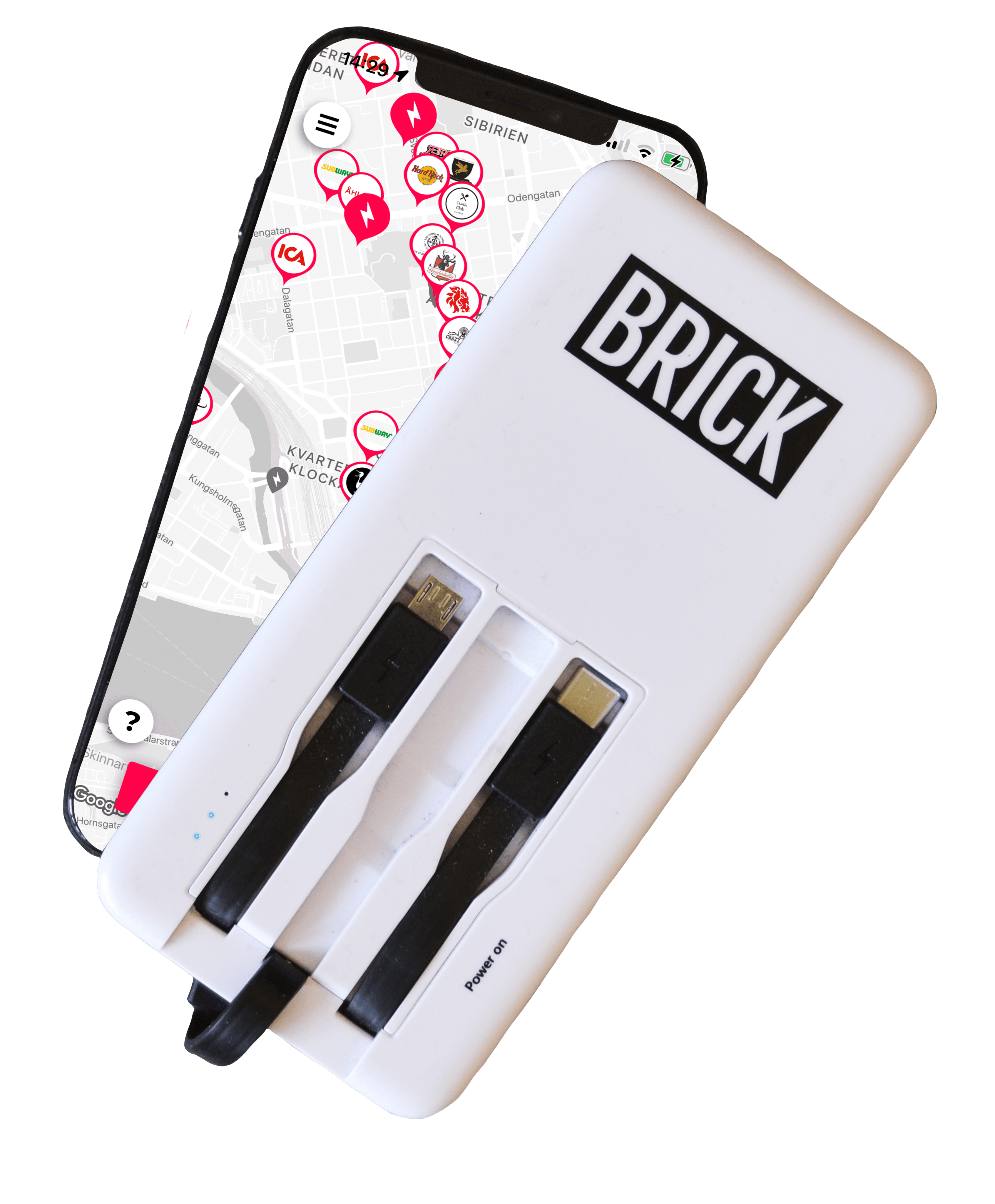 The Brick
Don't be tied to the wall
Take your Brick with you and charge on-the-go with built-in cables for iPhone, Type-C and Micro USB.
5 to 100% in no time
A Brick has the power to take most phones from 5% to 100% in 1 hour or less. All you need to get going!
Durable and perfect size
The Brick is durable and made to be carried with you if you are charging on-the-go.
The app
Streamlined app
Our Android and iOS app is simple and user friendly: Scan the station, rent a Brick, charge on the go, and return to any station.
Multiple features
Features for users and connected venues to enhance the experience.
Always improving
We're always working on new features and upgrades in collaboration with our partners.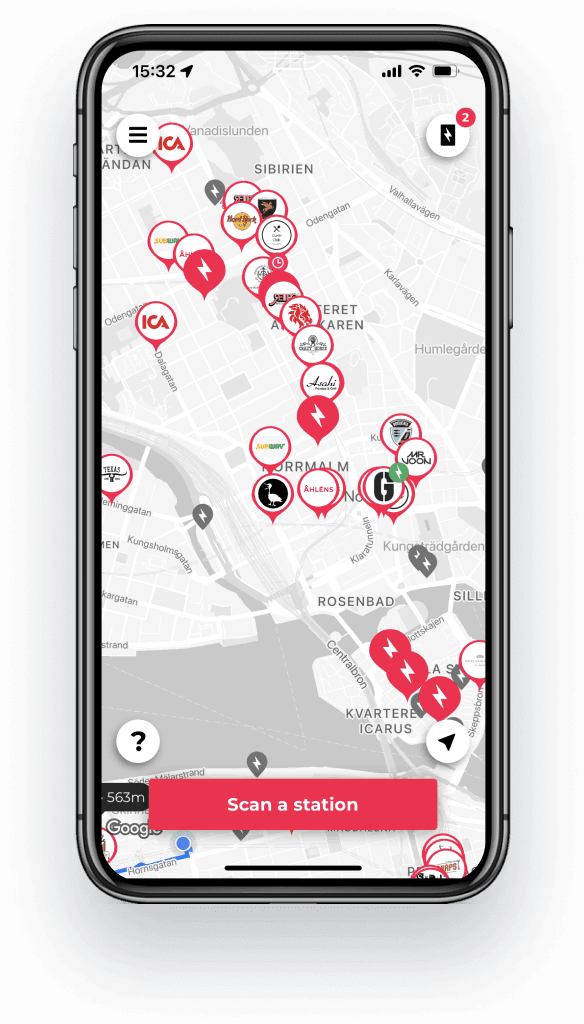 Our Stations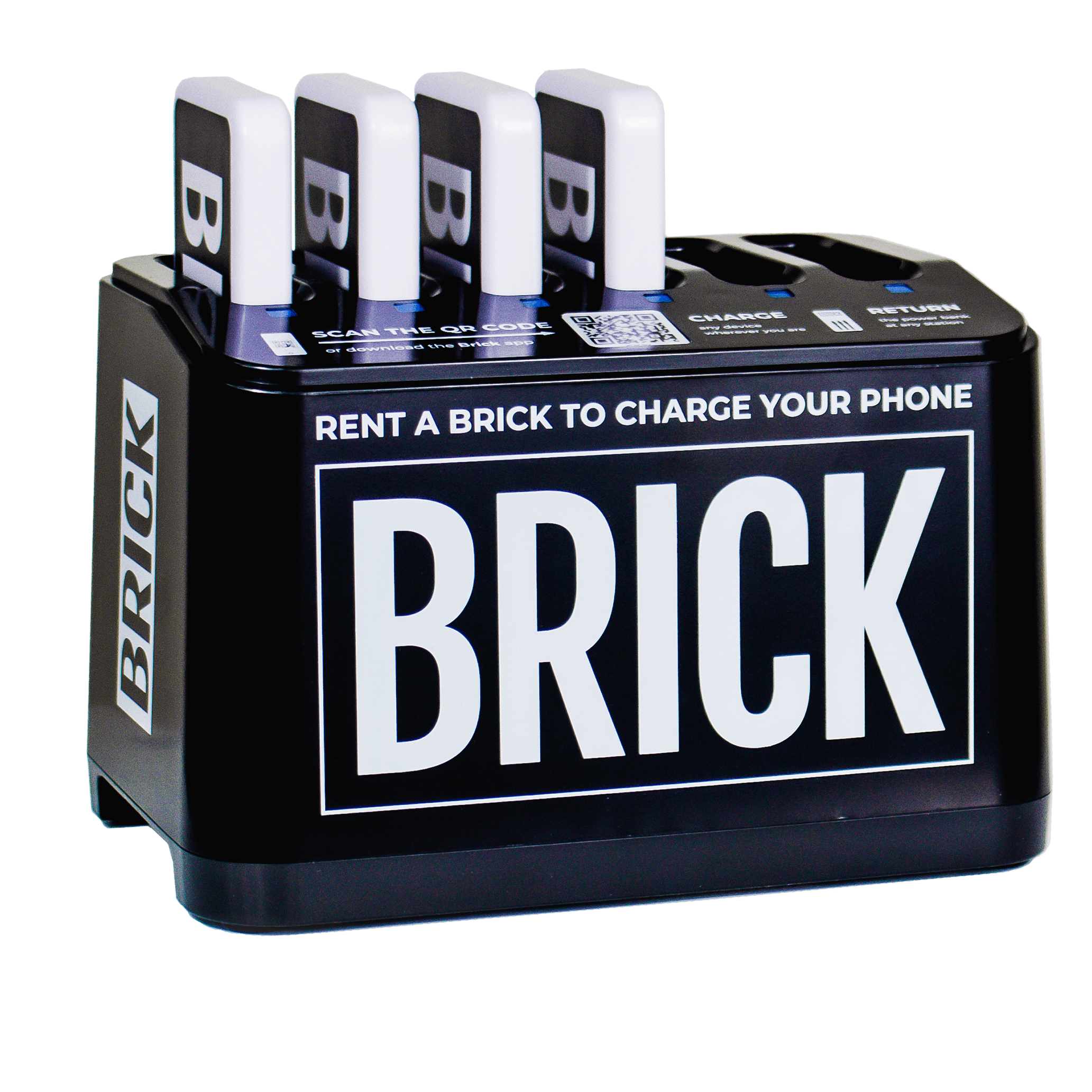 6 slot
Small Station
Our small stations are perfect for restaurants, bars, coffee shops, conference venues, front desks and take less space than an A4-paper.
Dimensions: 14 x 21 x 14 cm
(less if all power banks are charged)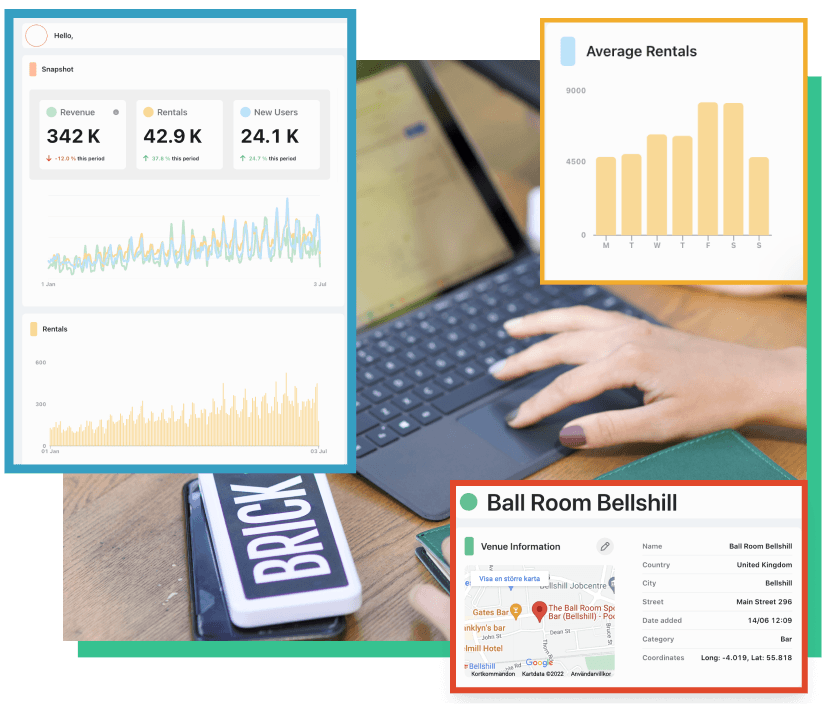 Intelligent station management​
Insights helps you grow
Analysis on rentals and venues help you gain insights into your business, assisting work optimization and increasing revenue.
Operations at a glance
We provide a powerful dashboard from which you can manage every station, venue, and powerbank. Down to the minute, cent, or kilowatt.
Manage your network
Add all venue information and get the station up and running instantly to maximize your rentals.
More integrations, more possibilities​
Through Brick you are connected to apps, systems and solutions to automate workflows and grow your business
Contact us